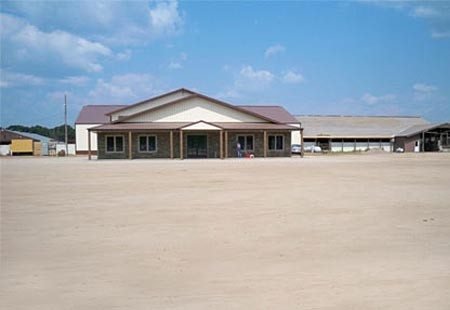 AUCTIONS EVERY WEDNESDAY – SELLING ALL CLASSES OF CATTLE, HOGS, & SHEEP!
Wednesday Sales STARTING AT 9:00AM Selling feeder cattle first !
Please be aware that occasionally we will start the sale earlier, or later, depending on the volume of consignments for that sale.*
HOGS & SHEEP WILL SELL STARTING APX. AT 12:00 NOON
If you need any information regarding sale times, Contact Mitch Barthel at 218-639-5228
Please try to get your cattle consigned as early as possible so that we can let Buyers know, as much of our advertising goes out over two weeks in advance. We are always glad to come out and look at your cattle and give you an estimate! For an on-the-farm estimate or current market info call the barn 218-352-6546.
WE ARE GLAD TO ACCEPT CATTLE ON TUESDAYS FOR WEDNESDAY AUCTIONS.
For an estimate of what your livestock will bring, please contact Mitch Barthel at Tri-County in Motley- Just call our Market Phone at 218-352-6546.
For questions or comments please feel free to contact us.

"Professional Livestock Marketing" Day or night, we appreciate your business!