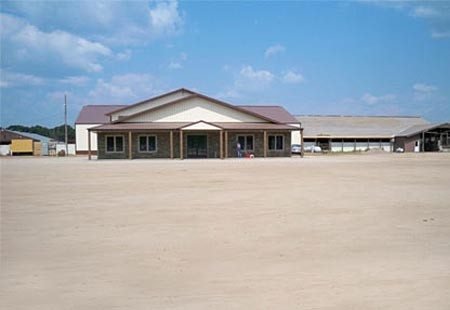 AUCTIONS EVERY WEDNESDAY – SELLING ALL CLASSES OF CATTLE, HOGS, & SHEEP!
Wednesday Sales STARTING AT 9:00AM Selling feeder cattle first !
Please be aware that occasionally we will start the sale earlier, or later, depending on the volume of consignments for that sale.*
HOGS & SHEEP WILL SELL STARTING APX. AT 12:00 NOON
If you need any information regarding sale times, Contact Joe Varner 320-630-9484
Please try to get your cattle consigned as early as possible so that we can let Buyers know, as much of our advertising goes out over two weeks in advance. We are always glad to come out and look at your cattle and give you an estimate! For an on-the-farm estimate or current market info call the barn 218-352-6546.
WE ARE GLAD TO ACCEPT CATTLE ON TUESDAYS FOR WEDNESDAY AUCTIONS.
For an estimate of what your livestock will bring, please contact Wayne Hoffman or Joe Varner at Tri-County in Motley- Just call our Market Phone at 218-352-6546.
For questions or comments please feel free to contact us.

"Professional Livestock Marketing" Day or night, we appreciate your business!
TRI-COUNTY LIVESTOCK'S NEXT SALE IS WEDNESDAY, JULY 25TH STARTING AT 9:00 A.M.
ALREADY CONSIGNED: 65 HOLSTEIN'S**400 TO 425 LBS**3 ROUNDS OF SHOT'S. 600 BLACK & BLACK WHITE FACE STEERS**750 TO 850 LBS**3 ROUNDS OFSHOTS**DEWORMED**GREEN**FANCY—300 RED & BLACK STEERS**800 TO 850 LBS**3 ROUNDS OF SHOTS**DEWORMED**FANCY**PLUS MANY MORE CONSIGNMENT'S BY SALE DAY**
IF YOU HAVE ANY QUESTION'S, CALL THE MARKET PHONE AT 218-352-6546.
Regular Sales Every Wednesday
Sales Schedule PDF
Market Report PDF

Tri-County Livestock Exchange, Inc.
PO Box B
Motley, MN 56466
Market Phone: (218) 352-6546
Fax: (218) 352-6351
Owner: Joe Varner
Managers: Wayne Hoffman