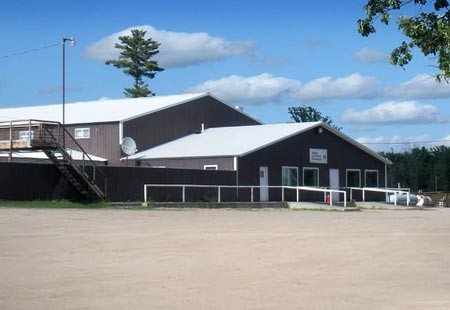 Bagley Livestock Exchange is Northern Minnesota's largest Livestock Auction.
Selling all Classes of Cattle
Overhead catwalk for Buyers to view consignments
Restaurant
Trucking available
Sales are held every Thursday.
Selling all Classes of feeder cattle, finished cattle, and slaughter cattle every Thursday starting at 11:00 am
You can view our auction online at www.lmaauctions.com
---
Little Timber Farms and Timberedge Farm Complete Herd Dispersal – November 24th

160 High Performing Black and Black Baldy Commercial Bred Cows with a 60-day calving window
Bulls were turned out June 1 and pulled July 31.
43 Home Raised Top Quality Black and Black Baldy Commercial Heifers Ai Bred Heifers
Heifers are Ai bred to Genex bull PA Fortitude 2500. Fortitude is a proven calving easy bull whose calves are light and grow like crazy.
The cows and heifers have had an extensive shot protocol that includes Bangs as heifers, spring and fall shots, including pink eye, fusogaurd, and valbazen. The have been on a consistent mineral program using Purina wind and rain with availa4 and xpc (a probiotic yeast). The cattle have been raised in a rotational grazing system.
The calves from these cows are consistently good calves that get up and suck early, they grow fast and look great on sale day.
Murl, Sue, Rachel, Al and their children have worked hard to put a quality herd together. Little Timber Farms will be focusing on raising top quality baldy heifers and will be offering bred heifers for sale beginning next year.
Sale Date: November 24th
Location: Bagley Livestock
On the farm appointments can be made to see the cattle.
Contact: Rachel Gray, 218-766-4929
---
BOB ANDERSON HEIFERS!!!
15 BLACK ANGUS 1ST CALF HEIFERS
AI BRED TO " SUB ZERO " ON 6/20
NO CLEANUP BULLS!!!
REPUTATION SET
FULL VACCINATION PROGRAM AND BOOSTERED IN OCT.
SELLING SATURDAY, NOV 24TH
Please try to get your cattle consigned as early as possible so that we can include them in our extensive advertising program, as much of our advertising goes out over two weeks in advance. We are always glad to come out and look at your cattle and give you an estimate! For an on-the-farm estimate or current market info call 218-694-3701.
Please call ahead with consignments, so we can let our buyers know.
For an on-farm estimate of what your livestock will bring, please contact Joe Varner at Bagley Livestock Exchange, Inc. in Bagley, MN by calling 218-694-3701, day or night.
For questions or comments please feel free to contact us.


"Professional Livestock Marketing" Day or night, we appreciate your business!
Regular Sales Every Thursday
Sales Schedule PDF
Market Report PDF
Bagley Livestock Exchange
PO Box 428
Bagley, MN 56621
Market Phone: (218) 694-3701
Fax: (218) 694-3700
Owners: Joe Varner & Billy Bushelle
Manager: Billy Bushelle