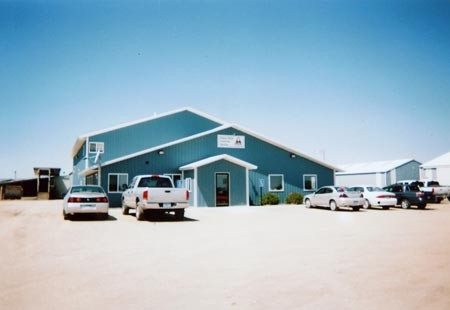 Fergus Falls Livestock Auction Market is the newest, state-of-the-art Livestock Auction Market in Minnesota, open since 2002.
Drive thru Loading & Unloading
Catwalk for Buyers to view consignments
Computerized ring scale
Complimentary coffee
We hold a Sale every Tuesday.
Selling all Classes of Cattle on Tuesdays starting at 8:00 am, Slaughter cows, fat cattle followed by bulls; 11:00 am – Baby and Started Calves followed by Feeder and Dairy Cattle.
Please try to get your cattle consigned as early as possible so that we can include them in our extensive advertising program, as much of our advertising goes out over two weeks in advance. We are always glad to come out and look at your cattle and give you an estimate! For an on-the-farm estimate or current market info call 218-998-0561.
Please call ahead with consignments, so we can let our buyers know.
We also accept cattle all day Monday from 8:00 am to 8:00 pm.
For an on-farm estimate of what your livestock will bring, please contact the Fergus Falls Livestock Auction Market in Fergus Falls, MN at 218-998-0561
Fergus Falls Livestock Auction has hosted:
Greater Midwest Livestock Auctioneer Championship Contest in 2005
2009 World Livestock Auctioneer Championship on June 13th, 2009
These contests attract Buyers from all over the United States.
For questions or comments please feel free to contact us.

"Professional Livestock Marketing" Day or night, we appreciate your business!
Regular Sales Every Tuesday
Sales Schedule PDF

Market Report PDF
Auction Results
Fergus Falls Livestock Market
PO Box 602
Fergus Falls, MN 56538-0602
Market Phone: (218) 998-0561
Fax: (218) 998-0560
Owner: Joe Varner – 320-630-9484
Manager: Billy Taylor